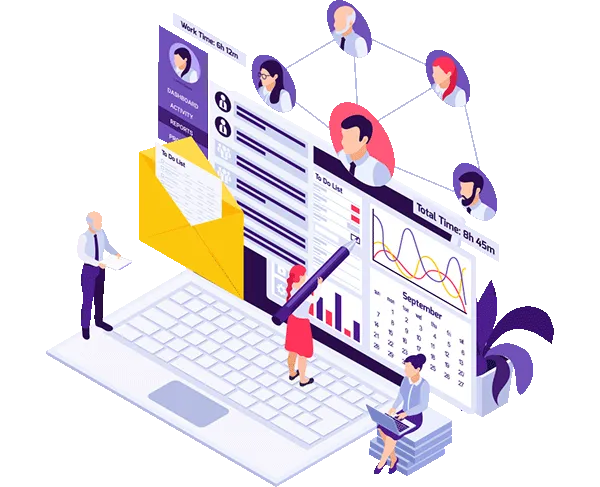 SuiteCRM Consulting
At Linkses Network we offer you a reliable solution for your company's sales team
We implement SuiteCRM solutions that improve customer acquisition and loyalty.
SuiteCRM Services
Know what SuiteCRM services we offer you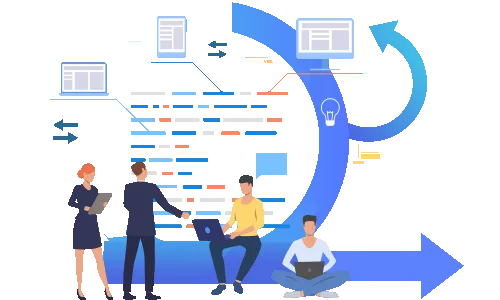 Implementation of SuiteCRM
SuiteCRM is a CRM that will allow you to optimize the performance and monitor your sales department.
Linkses Network carries out the implementation of SuiteCRM solutions in companies and organizations around the world.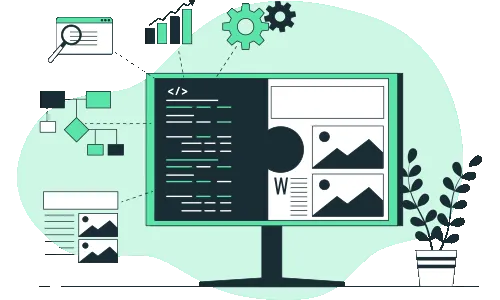 Custom Development
If you are looking for a company that helps you adapt a CRM solution to your business, we adapt SuiteCRM to the needs of your company.
Our company develops new modules and functionalities for SuiteCRM tailored for your company.
What benefits does SuiteCRM have?
Learn what SuiteCRM can offer your company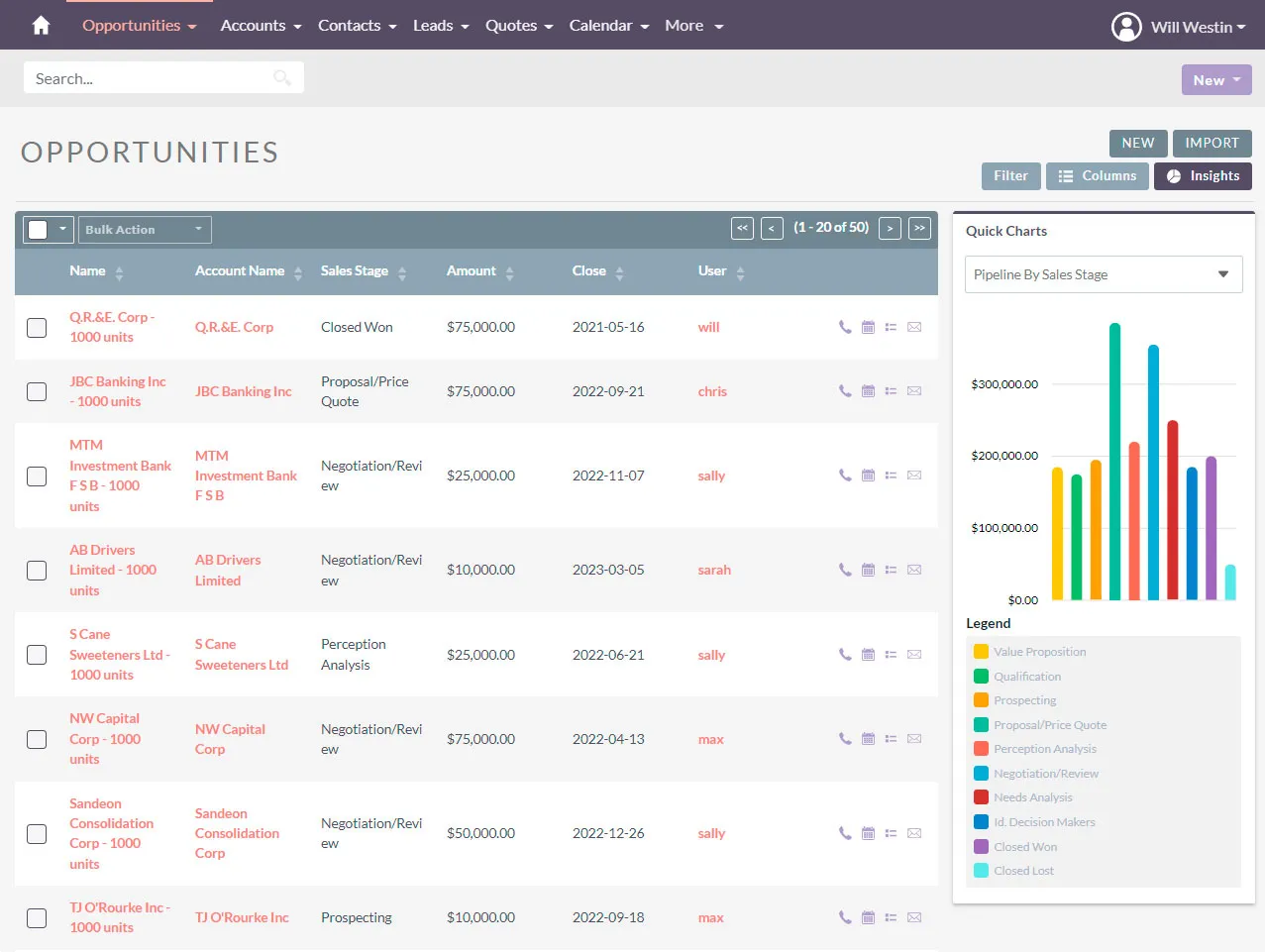 Opportunities
Opportunity management module
Create and manage all the opportunities of your business through the opportunities module. Know details of the companies, contacts and commercials assigned to each opportunity.
Create a close flow and track the status of each opportunity.
Globally analyze the status of your sales department, thanks to the available graphs and reports.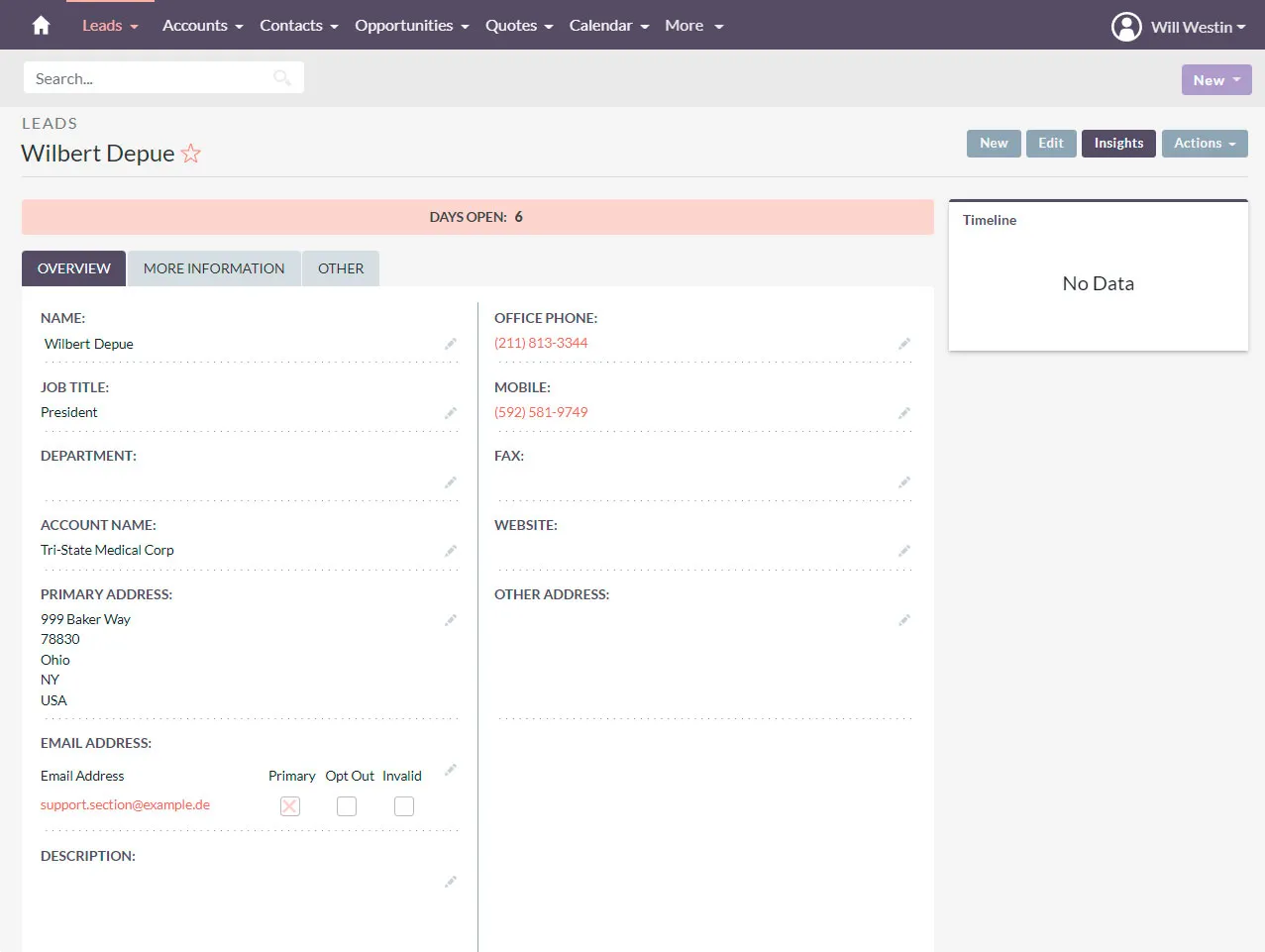 Contacts
Contact management module
Manage all the contacts of your commercial department in a unified way. Add opportunities and leads and turn them into business.
In SuiteCRM there are 3 types of contacts:
Leads, person or business included who have never been sold to before
Contact, individual person belonging to an account or company
Account, Company or organization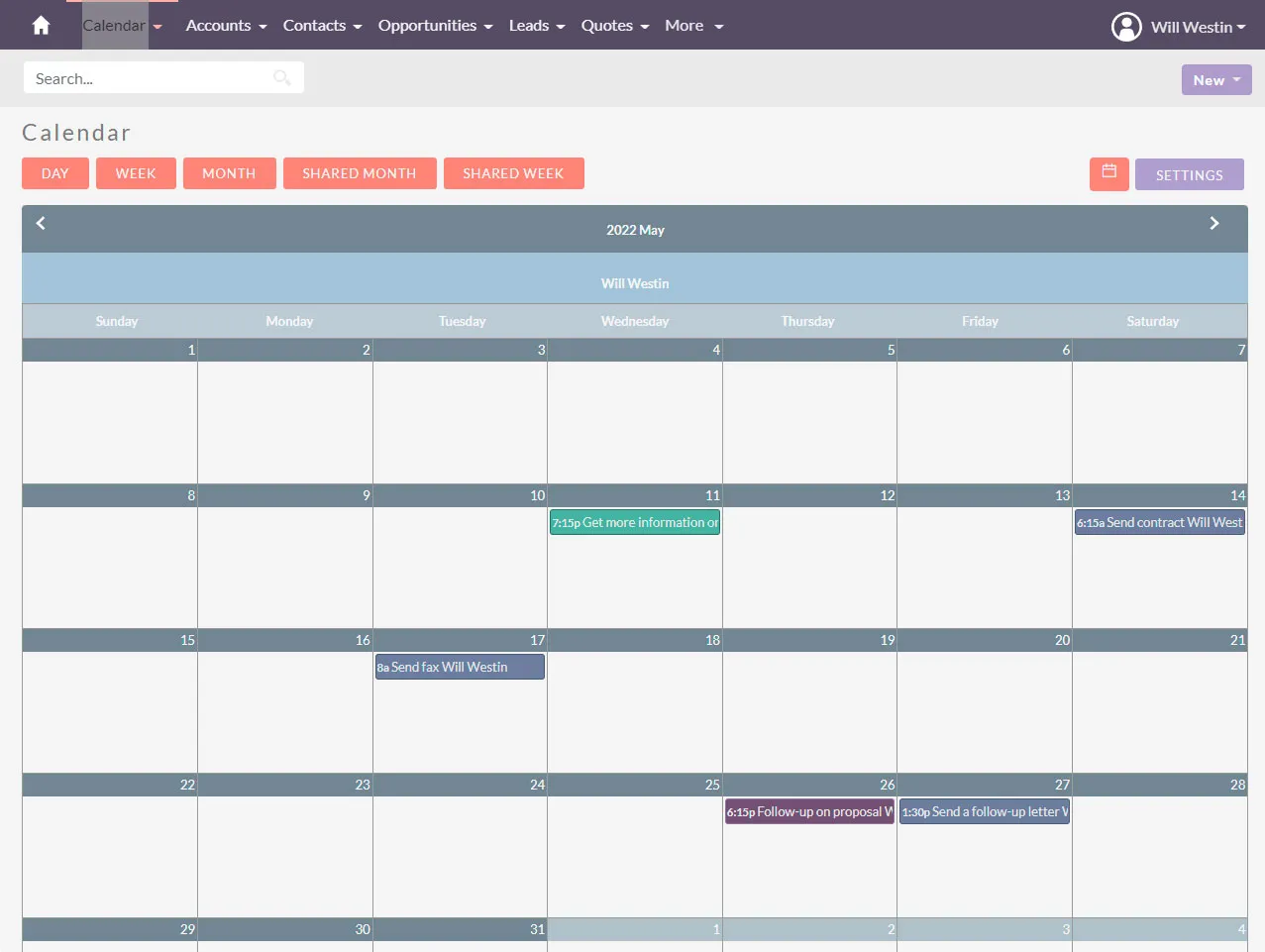 Calendar
Time management module
The calendar allows you to see in a unified way all the commercial actions that are carried out in your company day by day.
Each employee of your company will have their own calendar that will allow them to keep track of meetings and calls every day.
Through the calendar you can also plan meetings, tasks and calls, allowing you to invite as many recipients as you want.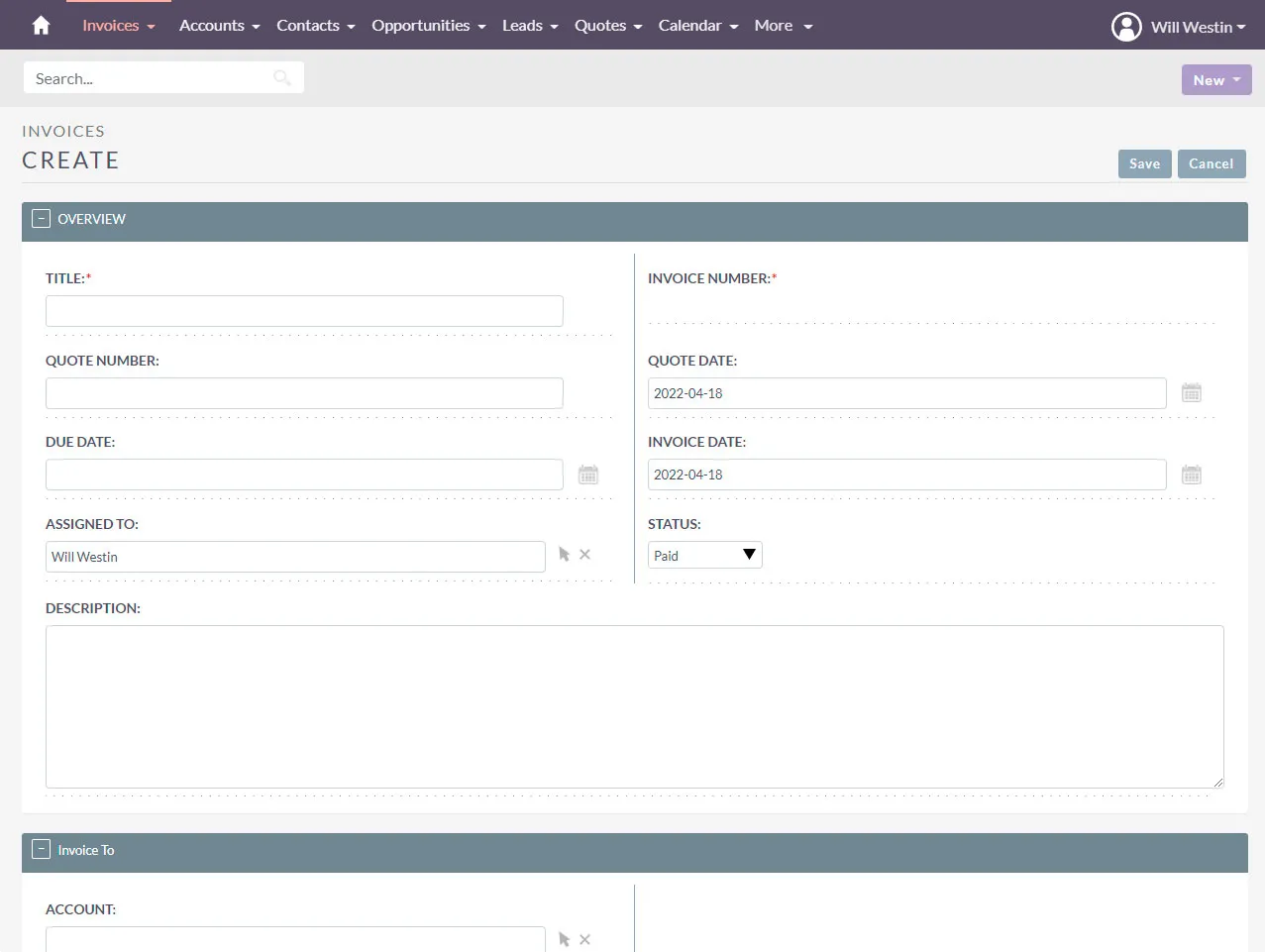 Bills
Manage your business finances
SuiteCRM allows you to manage the finances of each account, allows you to create and send budgets and invoices.
Create and send estimates, assign invoices to your clients. Allow your company to postpay and keep track of pending payment invoices, as well as their expiration date.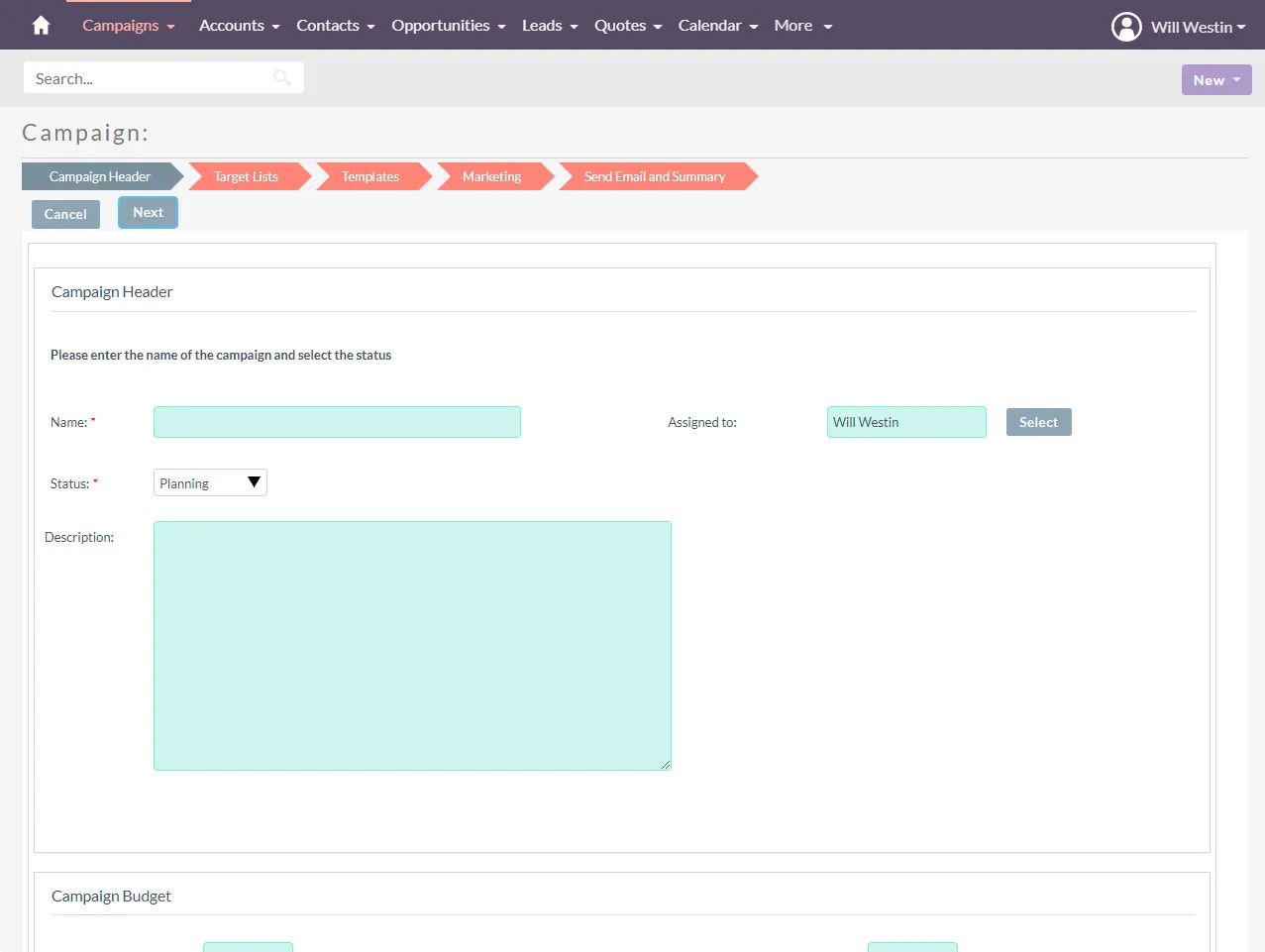 Marketing
Make Email Campaigns
SuiteCRM allows you to carry out marketing campaigns through Email. Create recipient lists, design, personalize and send emails in minutes.
SuiteCRM also allows you to manage any type of marketing campaign, allowing you to assign a budget and track results (Know the opportunities created, calculate the return on investment, etc.)
You will also be able to create surveys and send them to your clients, in this way you will be able to know the satisfaction with your company, events carried out or any other aspect of your company or service.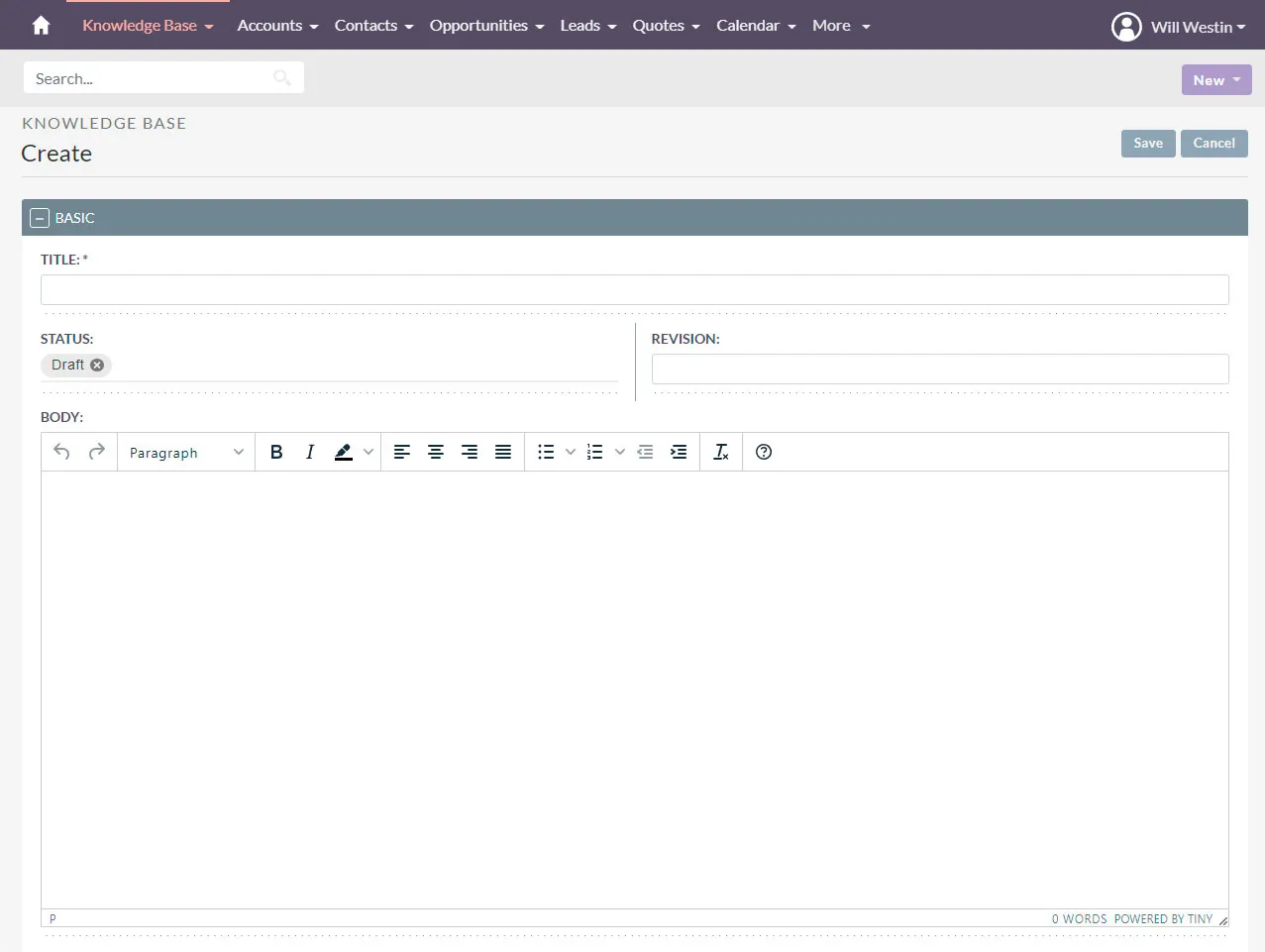 Document Management
Organize all your information
SuiteCRM allows you to manage all the information of your commercial department in a centralized way.
Manage your knowledge base, adding articles to your library with information on different procedures or relevant information for your sales team or company.
Create notes on any SuiteCRM entity (Contacts, Accounts, Opportunities, Leads, Invoices, etc.)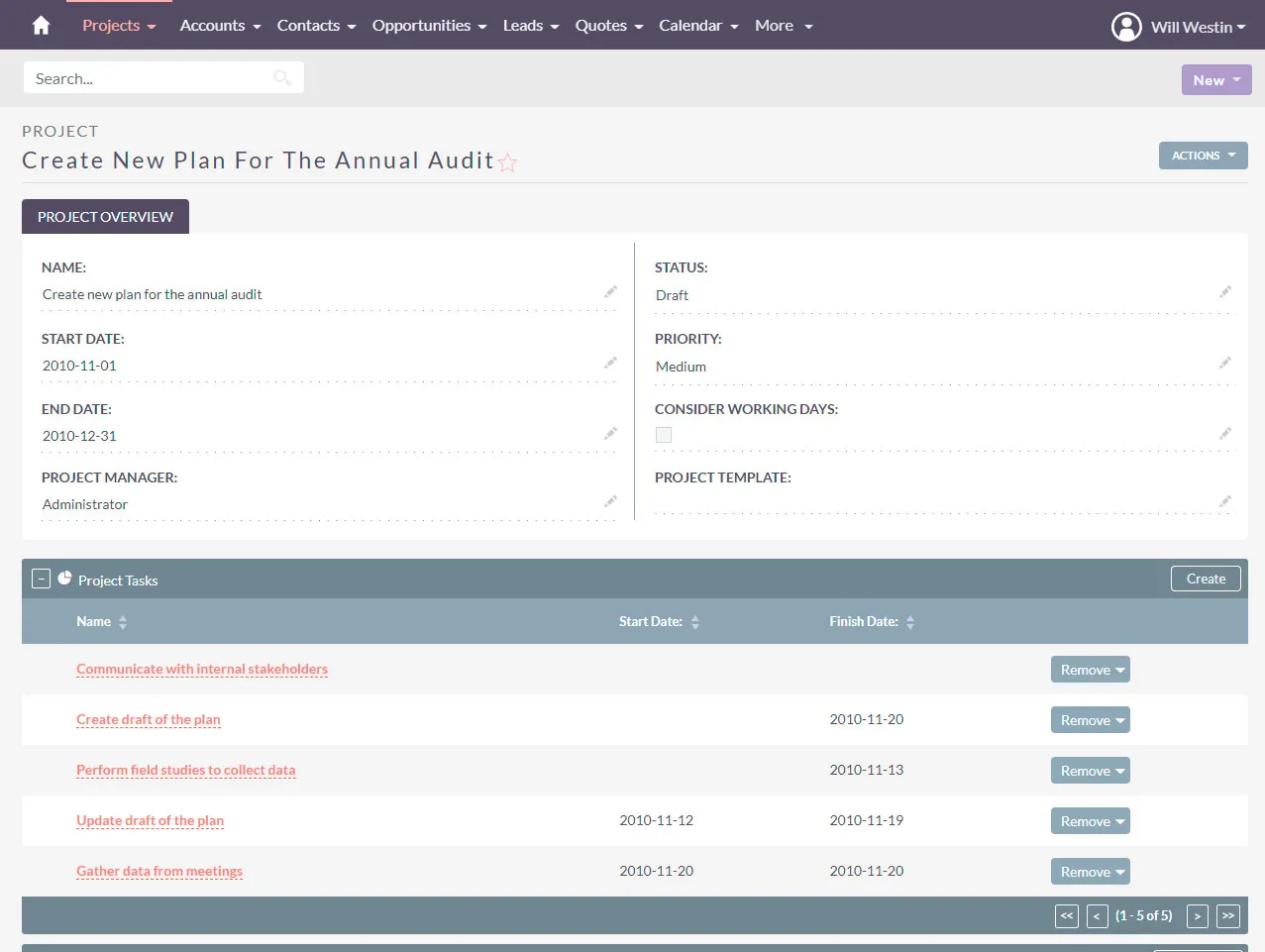 Projects
Manage your company's projects
SuiteCRM allows you to create projects and track them. Create tasks and allocate the necessary time or effort.
Create Gantt charts and organize your tasks by importance or dependency.
Assign Contacts, Resources, Quotes, Invoices or any other entity to projects.
Meetings & Calls
Commercial actions module
Manage your meetings and calls with contacts from other companies or keep track of each employee.
Create new meetings or calls easily and quickly, and send notifications to your invitees.
Easily make or reschedule your calls, keep track of retries and reschedules of your calls or meetings.
FAQ's
Frequently Asked Questions about SuiteCRM
If you do not find an answer to any of your questions, you can always contact our team that will help you in everything that is necessary.
A CRM (Customer Relationship Management) in a software that allows you to manage the relationship with your customers.
A CRM generally allows you to fully manage the sales, marketing and customer service departments.
SuiteCRM is a free software CRM, which allows your company to adapt the CRM to your needs and free yourself from license fees.
SuiteCRM also offers you a robust tool with which you can manage the relationship with your customers.
Ask for information
We are here to help you meet your goals. Connect with us and we will find the right solution for your needs