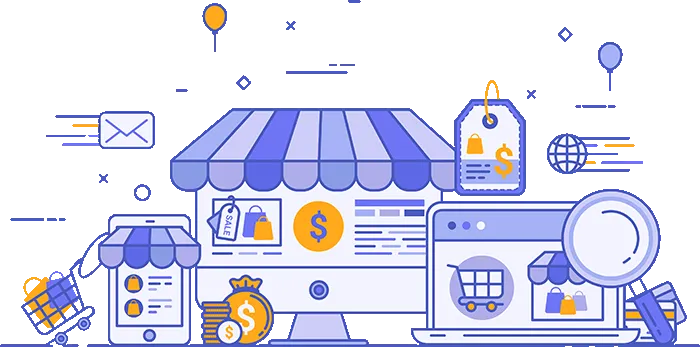 Consulting in Prestashop
At Linkses Network we offer you the development of customized solutions in Prestashop
We create modules and/or modify functionalities to adapt PrestaShop to your company.
Prestashop services
Get to know our services for Prestashop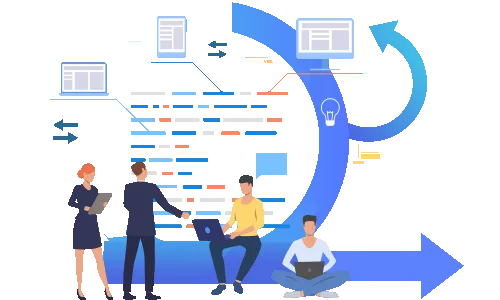 Implementation and maintenance
We carry out the implementation and adapt PrestaShop to the needs of your company. We create fully configurable online stores thanks to our experience in Prestashop.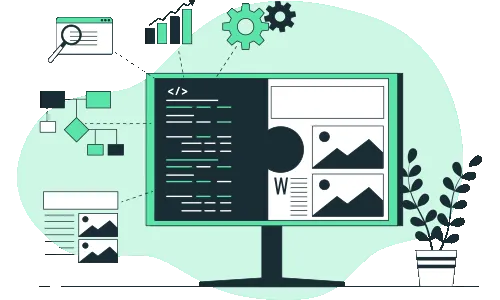 Custom Development
We create custom solutions for Prestashop, we can modify the functionality of Prestashop, any existing module or develop a custom module.
our company can help you adapt prestashop to the needs of your business.
What benefits does Prestashop have?
Get to know the tools that Prestashop offers you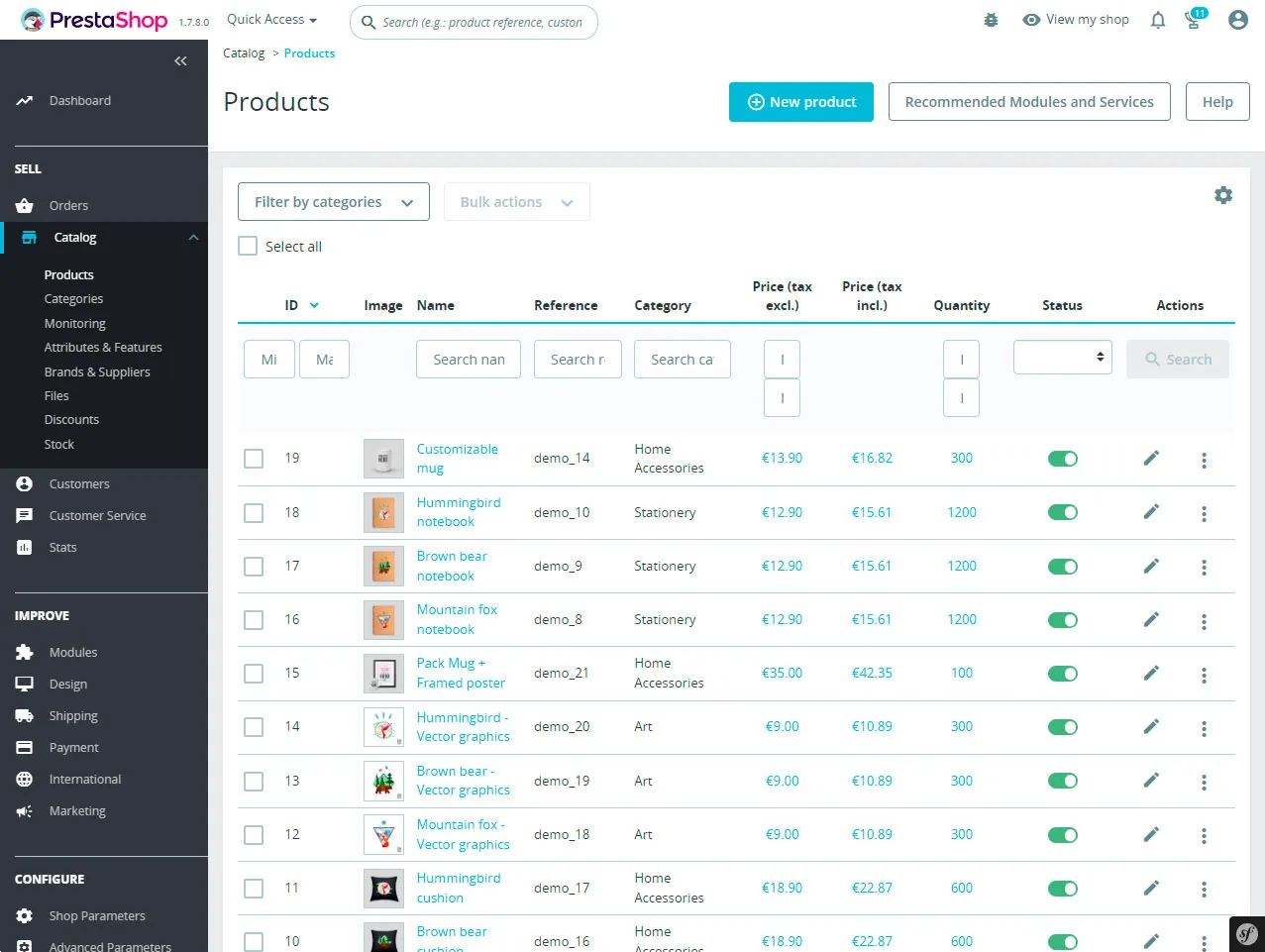 Products
Product management module
Manage all the products or services you want to offer in your online store thanks to the product management module.
The functionalities of this module are the following:
Quick and easy product creation
Customizable product management with file upload
Create product variants and customize style and price
Create product bundles
Attach files or documentation to your products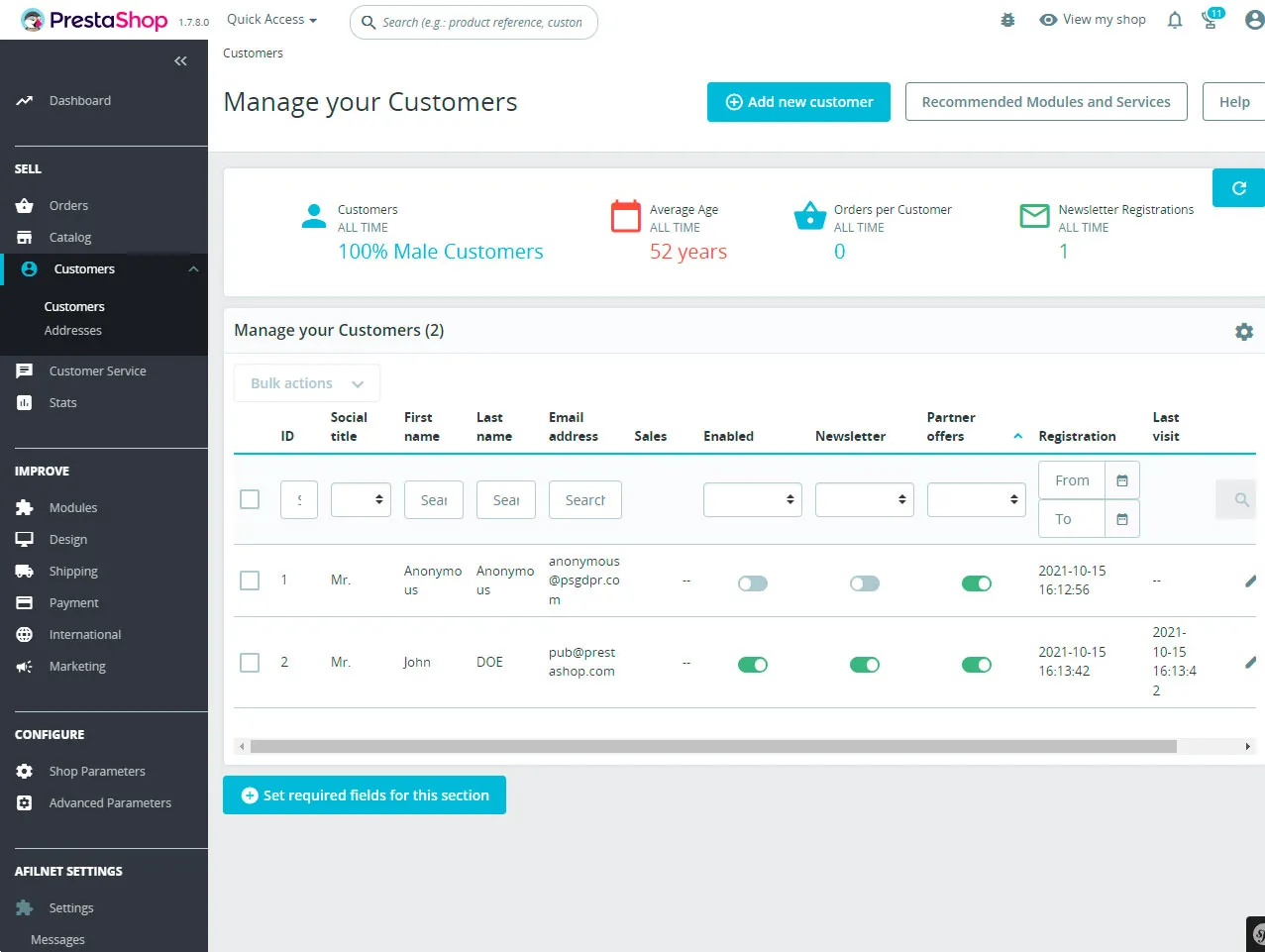 Customers
Client management module
Prestashop allows visitors to your online store to register as customers from any permitted country.
Manage all your customers or create new customers from your control panel, know in detail all the orders made, usage statistics and follow up.
The functionalities of this module are the following:
Manage all your customers in a simple way
Manage the customers who receive the newsletter or offers
Manage delivery addresses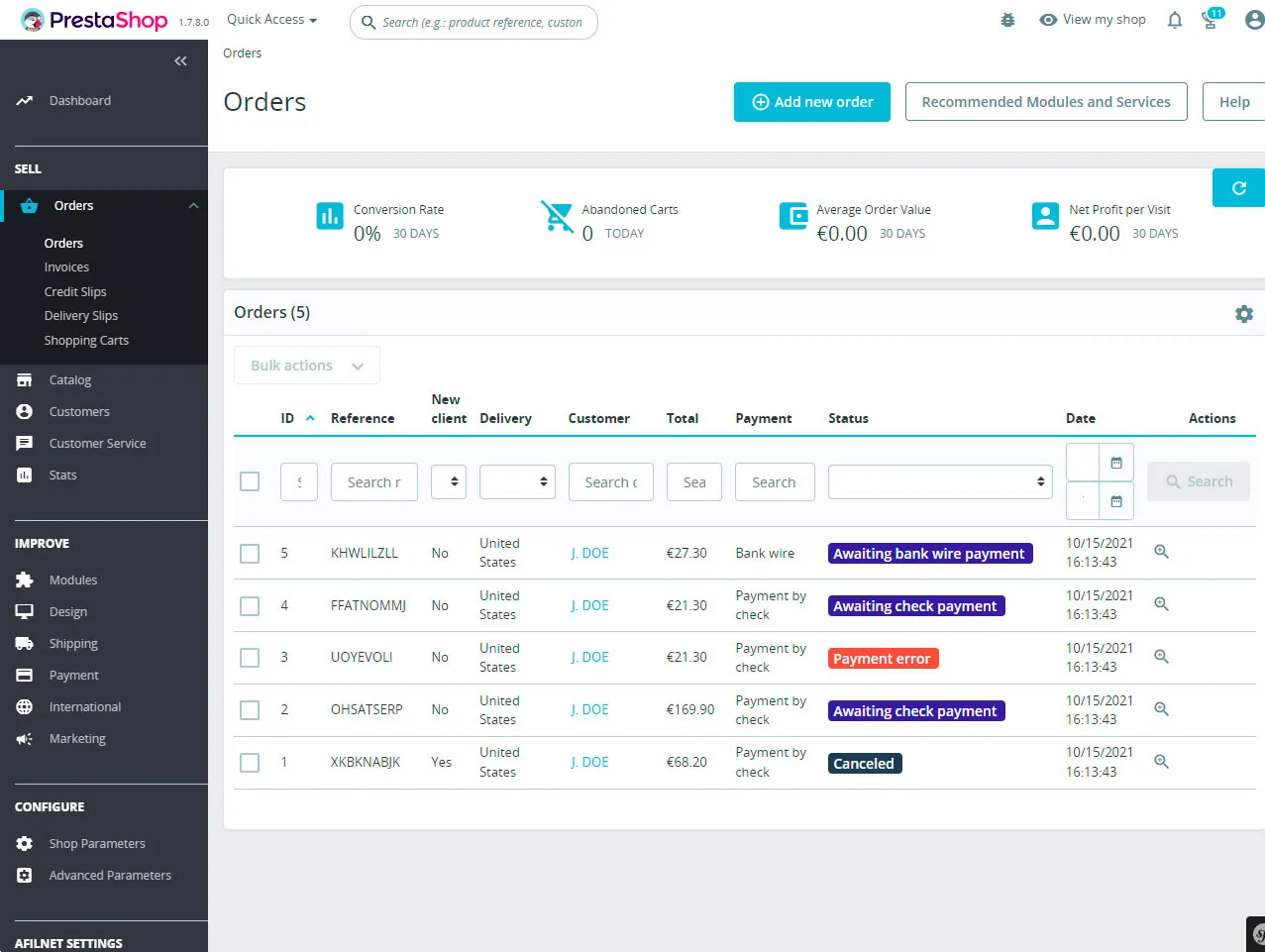 Orders
Order management module
Manage all orders
The functionalities of this module are the following:
Order Status Summary
Create, edit or cancel orders
Receive notifications related to your orders
Print packing slips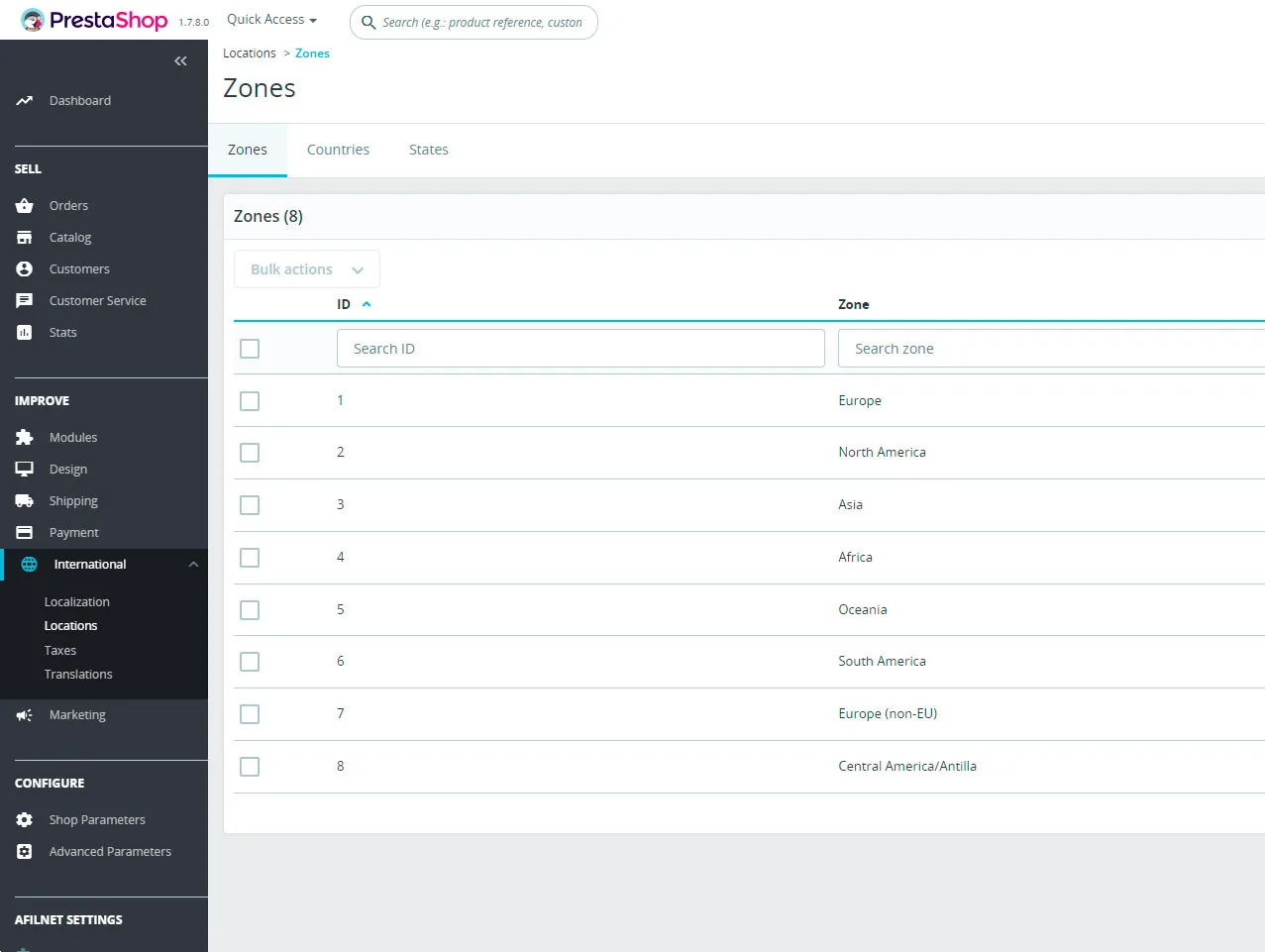 Internationalization
International management module
This module will allow you to sell your products in any country, adapting to the needs and characteristics of each country in a simple way.
The functionalities of this module are the following:
Management of shipments by country
Management of multiple currencies
Your multilingual online store made easy
Manage taxes for each region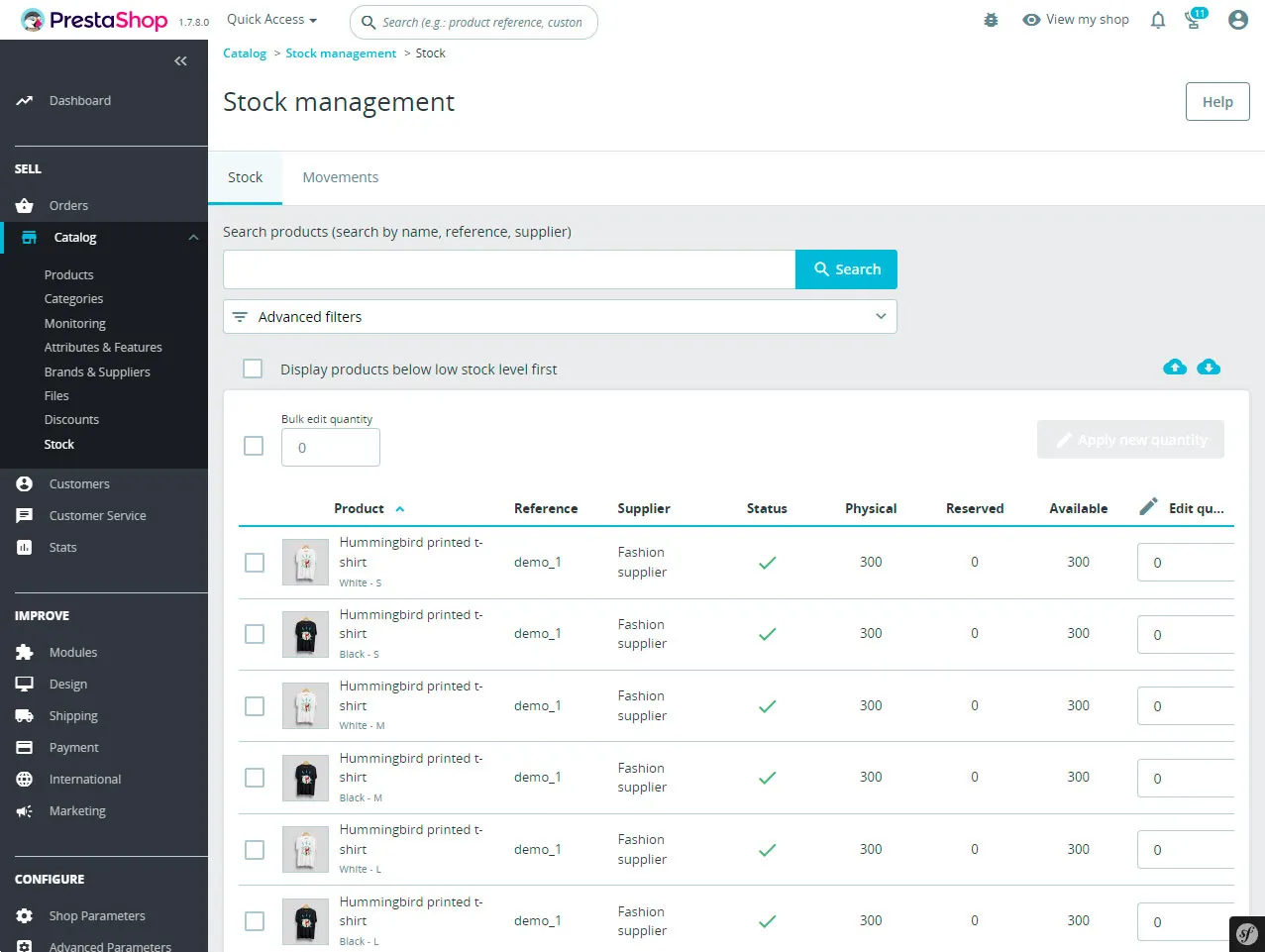 Stock
Stock management module
Thanks to the stock management module you can track all product stocks and order new products from suppliers.
The functionalities of this module are the following:
Stock control by product and variant
Manufacturer Management
Stock order request and tracking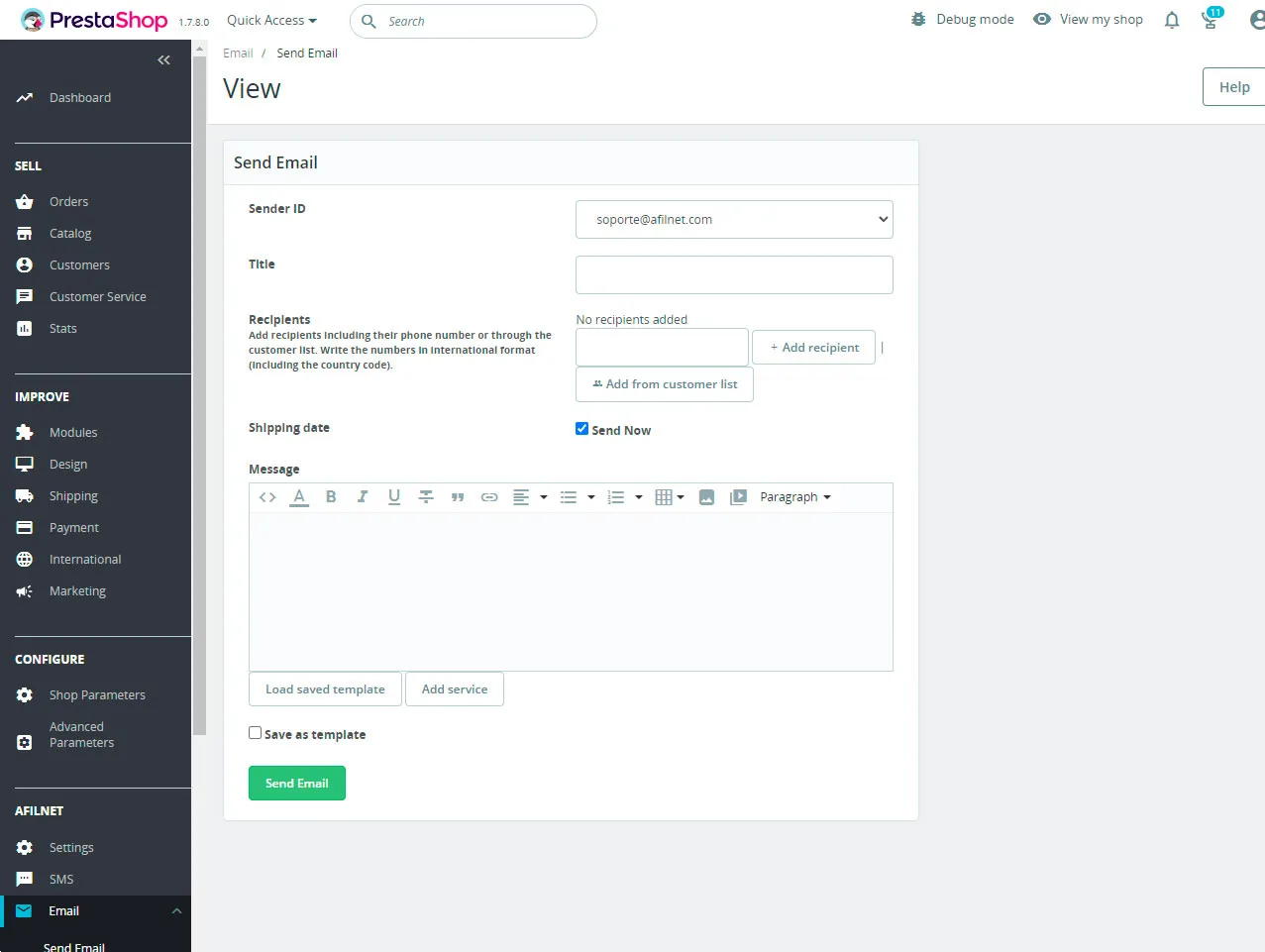 Marketing
Marketing management module
Manage marketing campaigns through email or social networks from your prestashop store.
Carry out Email Marketing campaigns from your client panel. Keep track of all subscribers, register or unsubscribe those who do not want to continue receiving your news.
Our company offers you our marketing module for free with the contracting of any project in prestashop with our company.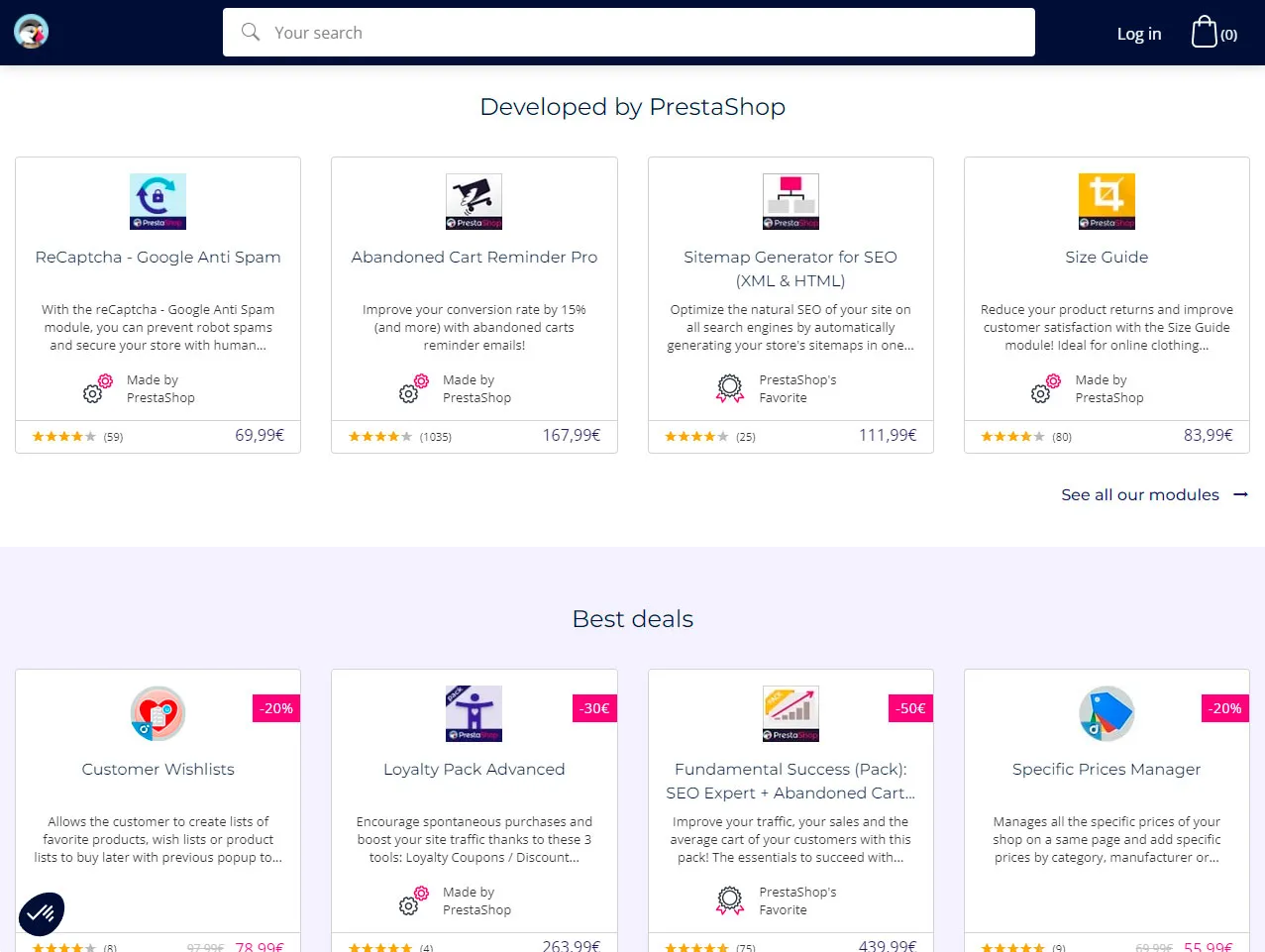 Modules
Module Store
Prestashop has a wide catalog of modules that will allow you to expand the functionality of your online store.
In the catalog you can find modules for customer management, payments, sending promotions, marketplace and much more.
If you can't find the module you want or want to customize an existing module, remember that at Linkses we offer custom development.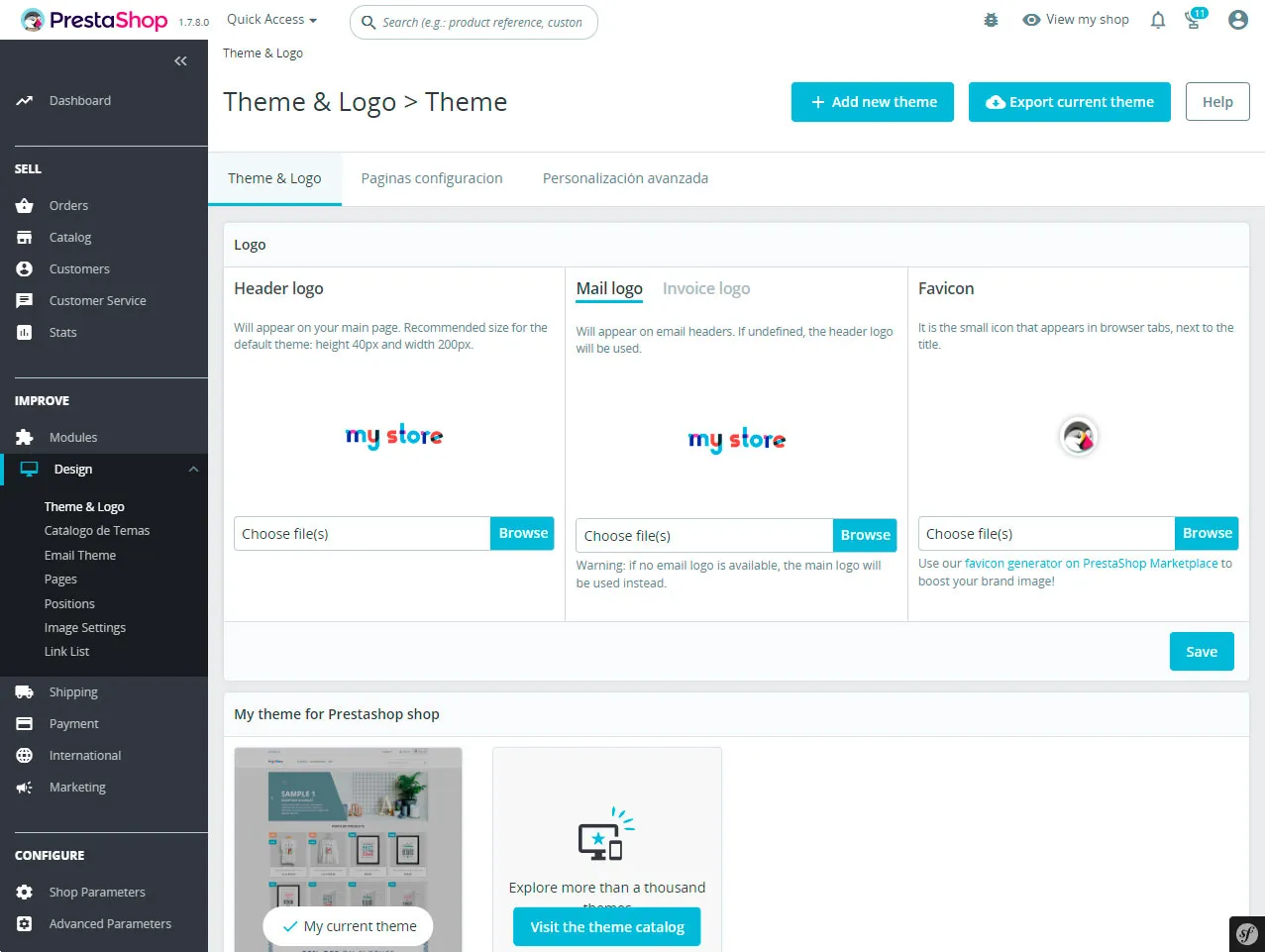 Personalization
Style customization module
Prestashop allows you to choose between multiple themes for your store or your emails, likewise, it has a template store that will allow you to purchase the template you want for your store.
Prestashop also allows you to change the position of all the components of your store, change images or modify any template to adjust colors or styles.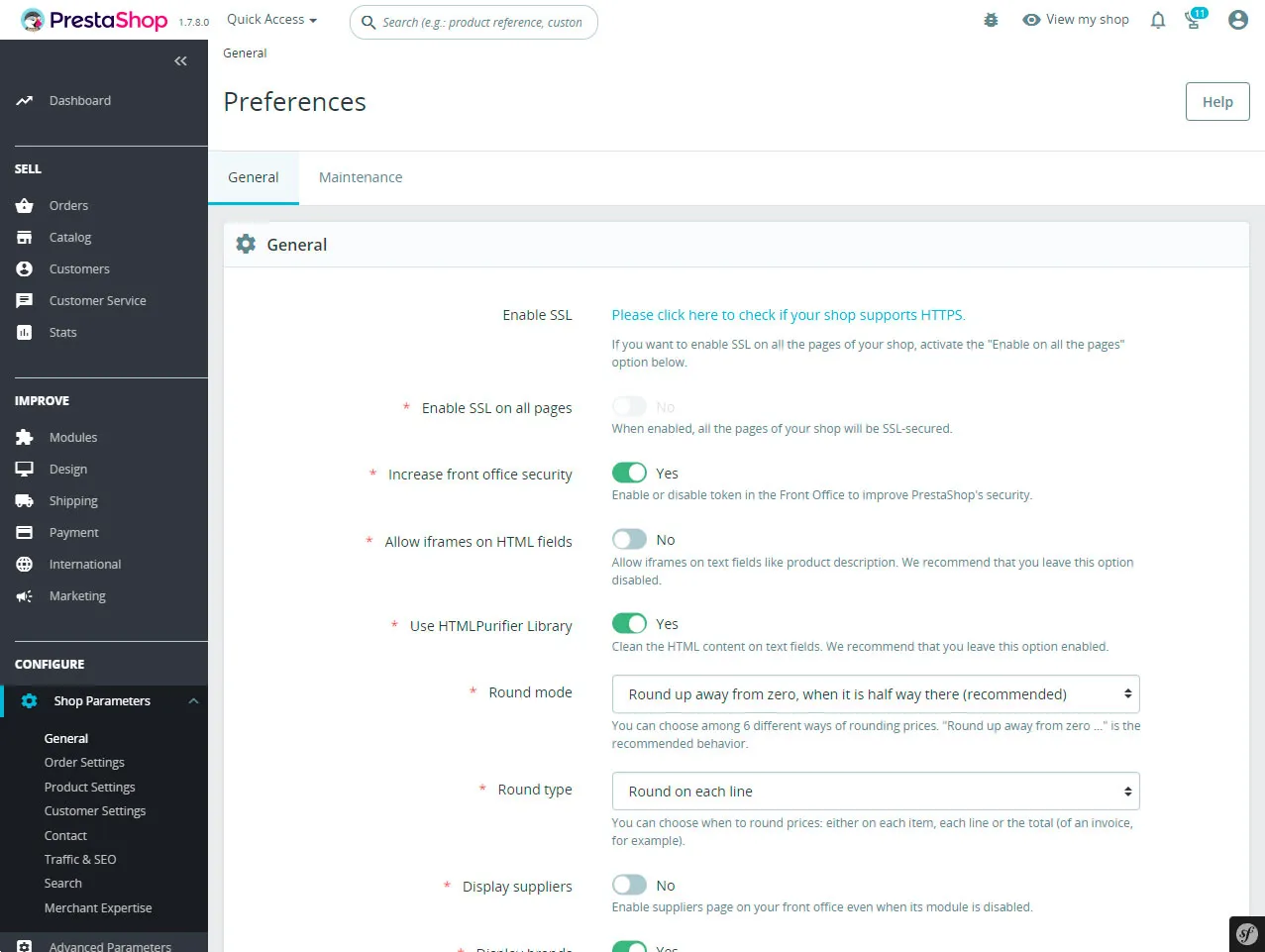 Setting
Store configuration module
Prestashop offers you multiple configuration parameters so that you can adapt the store to your needs.
The functionalities of this module are the following:
Configuration of SEO parameters
Order related settings
Order related settings
Order related settings
Configuring synonyms for searches
FAQ's
Frequently asked questions about Prestashop
If you do not find an answer to any of your questions, you can always contact our team that will help you in everything that is necessary.
Prestashop is an application that allows you to create your online store, it also allows you to adapt the design and functionality to your business.
Prestashop allows you to control all aspects of your virtual store from your administration panel (customers, products, sales, stock, etc.)
Linkses is specialized in the development of customized solutions in Prestashop, our company not only makes basic changes of styles or functionality, we can change any aspect of Prestashop so that your store, the purchase process and functionality of Prestashop adapt to your business.
Ask for information
We are here to help you meet your goals. Connect with us and we will find the right solution for your needs