What is ERP Next? What benefits does it bring?
Learn why ERPNext is a sure value for your business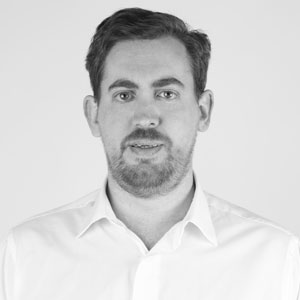 Diego Delgado García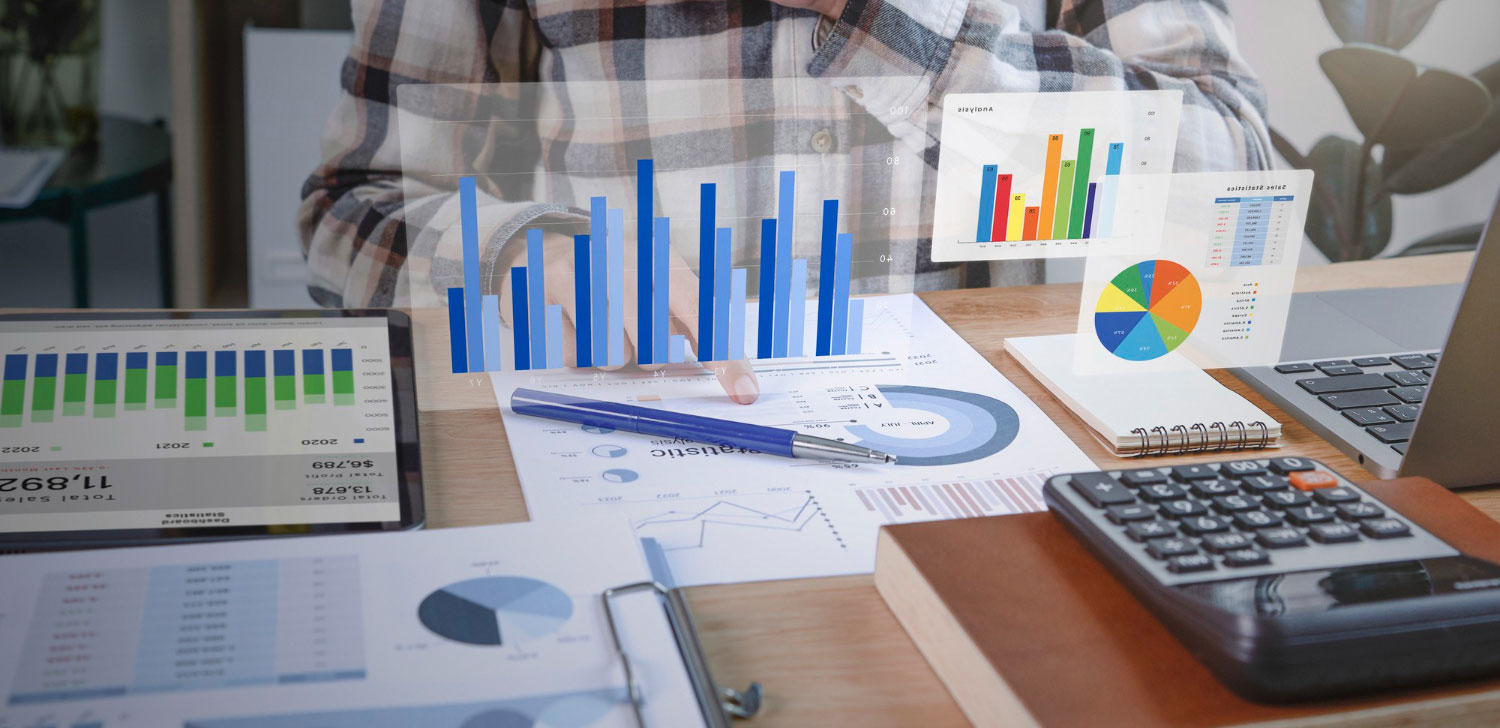 ERP Next is a cloud-based enterprise resource planning software developed by Frappe Technologies Pvt. Ltd. It is used to manage all aspects of a business, from accounting and finance to inventory and manufacturing.
ERP Next was designed to be easy to use, with a user interface similar to popular consumer software like Facebook and Gmail. This makes it ideal for companies that do not have the resources to invest in an expensive and complex ERP system.
ERP Next has all the features you'd expect from an ERP system, including CRM, accounting, inventory management, manufacturing, project management, and more.
What is ERP Next?
ERPNext is a highly scalable, open source enterprise resource planning (ERP) software designed to help organizations manage and optimize their business operations on a single, unified platform. As a comprehensive solution, ERPNext enables companies to efficiently manage various key areas such as sales, purchasing, inventory, accounting, human resources, and manufacturing, among others.
Being open source software, ERPNext encourages innovation and collaboration within its community of developers and users, who work together to constantly improve the system and adapt it to changing business needs. The main objective of ERPNext is to provide an easy-to-use and customizable tool that improves operational efficiency, reduces costs and enables data-driven decision making, thus giving companies a competitive advantage in the global marketplace.

Why is an open source ERP Next beneficial for your company?
An open source ERP, such as ERPNext, offers several benefits compared to a closed or proprietary system. Some of the most outstanding advantages are:
Costs : In general, open source ERP systems tend to have a lower total cost of ownership than closed systems. This is because there are no licensing costs and companies can choose to host the software on their own servers or with a cloud service provider of their choice.
Customization and Flexibility : Open source ERP systems allow companies to customize and modify the source code to their specific needs. This gives them greater flexibility to tailor the software to their processes and requirements, rather than being forced to conform to the limitations imposed by a closed system.
Innovation and Updates : Since open source ERP systems are continually developed and improved by a broad community of developers and users, they are often at the forefront of innovation and offer more frequent updates and improvements than closed systems.
Interoperability : Open source ERP systems, in general, are designed with open standards and offer greater interoperability with other systems and applications. This facilitates integration with third-party solutions and avoids vendor lock-in, allowing companies to select the tools that best suit their needs.
Transparency and security : Being open source, ERP systems allow users and developers to examine the source code and detect potential security or performance issues. This transparency encourages collaboration and ensures that software is subject to constant scrutiny, which can result in a more secure and reliable system.
Community support : Open source ERP systems are typically supported by an active community of users and developers who share knowledge, resolve issues, and collaborate to improve the software. This can be especially useful for companies looking for additional support and resources outside of the official software provider.
What benefits does ERP Next provide?
ERPNext helps your company in many aspects, of which we can highlight the following:
Improves Business Process Efficiency: By integrating all functional areas of the business into a single platform, ERPNext helps improve operational efficiency by eliminating the need for separate systems and reducing duplication of efforts.

Better Decision Making – The software provides real-time visibility into business data. This can help managers make better decisions about where to allocate resources. In addition, by providing a unified view of business data in real time, ERPNext facilitates data-driven, informed decision-making, enabling business leaders to more accurately identify opportunities and challenges.
Increased Profitability – ERPNext enables companies to reduce their costs by automating processes, reducing manual errors and improving the use of resources, which in turn can lead to a reduction in overhead and operating expenses.
Centralized information : By having a single system to store everything related to your company, all the information is stored centrally. This allows you to create very detailed dashboards and allows you to interconnect all your company data in order to generate metrics and statistics that allow you to make decisions with greater guarantees.
Real-time Transparency – With the ability to track and monitor business information in real-time, ERPNext increases transparency throughout the organization, enabling employees and leaders to make faster, more effective decisions.
Scalability : ERPNext is highly scalable and can be adapted to the needs of companies of different sizes and industries. As a business grows and evolves, the software can be adjusted to meet new demands and requirements.

Integration and Customization – ERPNext offers integrations with other applications and systems, allowing companies to connect their existing processes and tools. Also, being an open source software, companies can customize and adapt the system to their specific needs.

What does ERP NEXT bring to my company?
ERPNext provides tools that will help you control and monitor your company in all areas. Some of the features it provides are:
CRM (Customer Relationship Management) : ERPNext includes a CRM module that allows companies to manage leads, customers, opportunities and sales efficiently. The system allows the monitoring of communications, the assignment of tasks and the automation of processes, which helps to improve the relationship with customers and increase sales. In addition, the CRM integrates with other modules, such as sales and support, to provide a unified view of the customer and their interactions with the company.
Task and project tracking : ERPNext has a project management module that allows companies to centrally plan, assign and monitor tasks and projects. The system offers tools for creating projects, assigning tasks to employees, defining deadlines and viewing progress in real time. This facilitates collaboration between teams and improves efficiency in project execution.
Stock Control : ERPNext's inventory module allows companies to manage their stocks efficiently by providing real-time information on the quantity and location of products. The system supports multiple warehouses, batches, and serial numbers, and offers tools for tracking stock movements, inventory valuation, and detailed reporting. Additionally, the inventory module integrates with other modules such as purchasing and sales to ensure proper supply chain management.

Virtual store creation: ERPNext includes an e-commerce module that allows companies to create and manage virtual stores quickly and easily. The platform supports the creation of product catalogs, the configuration of payment and shipping options, and the management of orders and customers. In addition, the e-commerce module integrates with the inventory system, which guarantees a real-time update of the stock and the availability of the products.

Website Creation: ERPNext has a built-in website builder that allows businesses to create and manage their own website without the need for advanced technical knowledge. The builder offers customizable templates and design tools, allowing businesses to create an engaging and professional online presence that reflects their brand and identity.

Improved supply chain management : By providing a complete view of inventory, purchases and sales, ERPNext helps companies manage and optimize their supply chains, ensuring product availability and customer satisfaction.

Financial Management: ERPNext includes accounting and finance tools that help businesses keep tight control of their income, expenses, and cash flows, allowing them to plan and manage their finances more efficiently.
Human resources management : With modules dedicated to human resources administration, ERPNext allows companies to manage payroll, hiring, training and performance evaluations, thus improving efficiency in personnel management.
Conclusion
In conclusion, ERPNext is an open source enterprise resource planning (ERP) software solution that offers a wide range of functionality and benefits for companies looking to streamline their operations and improve efficiency in an increasingly competitive business environment. By providing tools and modules that address key areas of the business , such as CRM, project management, inventory control, e-commerce, and website creation, ERPNext enables companies to centralize and simplify their processes, resulting in greater efficiency and costs reduction.
Opting for an open source ERP like ERPNext offers several advantages over proprietary solutions, including greater flexibility and customization , lower total cost of ownership, greater interoperability, and the ability to tap into the support and innovation of an active community. of developers and users. These benefits make ERPNext an attractive option for companies looking for a scalable and adaptable ERP solution that can grow and evolve with their needs. ERPNext enables companies to not only improve their internal operations, but also increase their competitiveness in the marketplace, make data-driven decisions, and quickly adapt to an ever-changing business environment . This makes ERPNext a smart and strategic choice for companies looking to fuel their long-term growth and success.