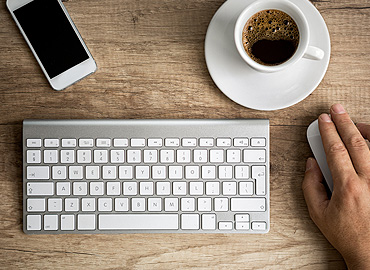 Linkses Network
Linkses Network was founded in the year 2004 with the purpose of providing technical support to all kinds of companies and organizations to be able to help them meet their objectives through the implementation of the most efficient and appropriate technological solutions to the specific requirements of each project.
We are currently a leading company in the technological area specialized in the software development, advanced web projects, consultancy, and services of outsourcing or subcontracting.
Throughout the last 12 years, we have developed different joint projects for international institutions and companies, which has allowed us to expand geographically, to increase the services that we offer to clients abroad, and to increase our capacities and technological resources.
Our

Story
2004 -

Linkses Network is born and so it starts our journey with the launch of services oriented to the user, such as portals, web design, and free forum system. During these years we have launched My-Forum, reaching 40,000 daily visits in 2006

2010 -

We carry out the launch of our platform if Telecommunications and Marketing (Afilnet), Afilnet is born y initially offering SMS services, which subsequently are expanded until arriving at the current platform of Marketing automation.

2014 -

We launched ClubTiendas as an eCommerce platform and as a platform for the creation of virtual stores, through which we facilitate the creation of virtual stores to all kinds of businesses, shortly after we launched the comparator of products.

2015 -

Thanks to agreements with companies like Ricston (Partners of Mulesoft), Linkses Network starts to offer services of consultancy such as ESB or ERP to clients all over the world.
Our

Values
We are committed with your company. We help your business to be more efficient.

We use the latest technology to help you in the achievement of your goals.

We are a responsible company that is committed to offering a quality service to our clients.